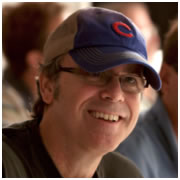 RON LAZZERETTI
Ron Lazzeretti is a writer, director, producer and adman. His work has been hailed by the likes of Roger Ebert, The New York Times, Creativity Magazine, The Clios, the Emmys, Cannes and his Mother who still doesn't fully understand what he does. Ron wrote and directed the independent feature, Something Better Somewhere Else which Ebert called "A delightful film, and in some stretches, a flawless one." He also wrote and produced The Merry Gentleman starring Michael Keaton and Kelly MacDonald (Boardwalk Empire). The film had its premiere at the Sundance Film Festival and won rave reviews in the LA Times, The NY Times as well as 3 ½ stars from Ebert. He is the co-creator and director of the acclaimed web series, The Graveyard Show which The Chicago Tribune called "an existential internet gem." He's been writing and directing commercials since McDonalds hamburgers cost a nickel. And he is the fearless leader of the wildly talented group of writers, directors, actors, illustrators and sweethearts who make up Hog Butcher.
---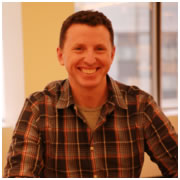 TIM MASON
Tim Mason is an actor, writer, director, husband and father based in Chicago. He is a veteran of The Second City where he performed on the Mainstage in the award-winning revue, Southside of Heaven, as well as in revues on the Etc. stage and in the Touring Company. He also co-wrote and performed in the Second City collaboration with Hubbard Street Dance Chicago, The Art of Falling. Tim is a member of the critically acclaimed sketch comedy troupe, BRICK, and his television credits include appearances on Sirens, Boss, Underemployed and the upcoming movie, Unexpected. He is a member of the theater collective, FlipFlap, whose inaugural production, THE TEMP, was a part of the inaugural Chicago International Puppet Festival and he most recently debuted his first full-length musical, This is How it Goes, at the University of Chicago. It was about advertising so, obviously, it was a comedy.
---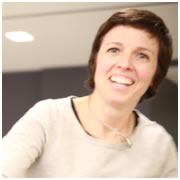 SUE SALVI
Actor. Author. Content Creator. Friend to animals. Friend to humans. Mother. Wife. Zealot (across the board). Those are some descriptive nouns in alpha order used to describe the person that is Sue Salvi. She has done various stints. A stint with her sketch comedy troupe, BRICK, a stint touring with The Second City, as stint as a Front Desk supervisor, and a stint thinking up other stints she could do. She brings her multi-stinted experience to Hog Butcher and it is a blessing to behold. Please buy her book "Someday a Bird Will Poop on You" on Amazon or in many fine establishments around the Chicagoland area.
---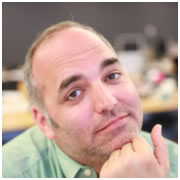 CAYNE COLLIER
Cayne Collier started doing stand-up comedy before his voice dropped and has done some form of comedy ever since. Stand-up. Improv. Sketch. Musical. Are all on his comedy Lazy Susan. He owned and operated a premiere indie stand-up room called The Elevated, in Chicago, for 10 years, worked with ComedySportz and toured with The Second City Theatre. He's felt fully formed as a creative being working as a founding member with the sketch group, BRICK and as a host and performer for two years at The Noble Fool Cabaret. He enjoys talking about the greatness of his hometown of New Orleans and performing any of the forms of comedy aforementioned. Just give that Susan a spin.
---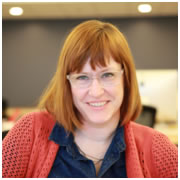 MEGAN KELLIE
Megan Kellie is a writer/performer with experience in illustration, directing, and puppets. She recently cowrote The Temp at the Chicago International Puppet Festival, illustrated the children's book Someday a Bird Will Poop on You, and directed an all Barbie version of Beowulf. She has done sketch and improv comedy all over the US of A, a cofounder of BRICK in Chicago, Karla in LA, and the brainparent of The Pyramid Shew in New York. She's performed improv on cruise ships, essays on NPR, and even sat on panels in nice gatherings in Manhattan. She wrote and illustrated a guide to successfully surviving bedbugs. She is happiest discussing color theory over Gibson's martinis in a poorly lit diner. Her dream clients would be Deetjen's Big Sur Inn, Bar Keeper's Friend, and whatever company would exist if friendly art history scholars lead pub crawls.
---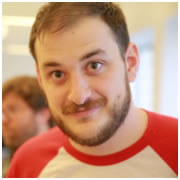 ED FLYNN
Ed has been a comedian in Chicago for ten years. He's performed at iO, Second City, the Adler planetarium and ten thousand iterations of that bar you went to that one time with the crappy hot wings. Most recently Ed wrote and directed his first short film, Unknown Unknown, which was named an official selection of the Slamdance and Palm Springs film festivals. He is a graduate of the training programs at Steppenwolf, Second City and iO. He is not a graduate of Ohio State.
---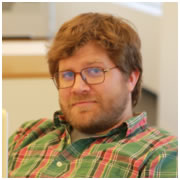 JOEY LESIAK
Joey Lesiak is a Writer/Actor/Improvisor/Director and all-around good guy, from the city of Chicago. He trained at The School at Steppenwolf, IO Improv, Second City Conservatory, and The Second City Directors Program. If you ever meet Joey, you may find him, shy, and possibly a little guarded. However, after a few moments, you may think, "wow, this guy is alright." Some credits include: Natural Gas at The Gift Theater, 5 years with his independent Improv group: Potential Boyfriends, Samuel Beckett's Rough for Theater Two, his Go Bears Go podcast, as well as his Web Series: Joey Breaks Rocks. Joey hopes you find this Bio informative, and that you eventually get that snack you've been craving.
---